Petite Ballet at Beam & Barre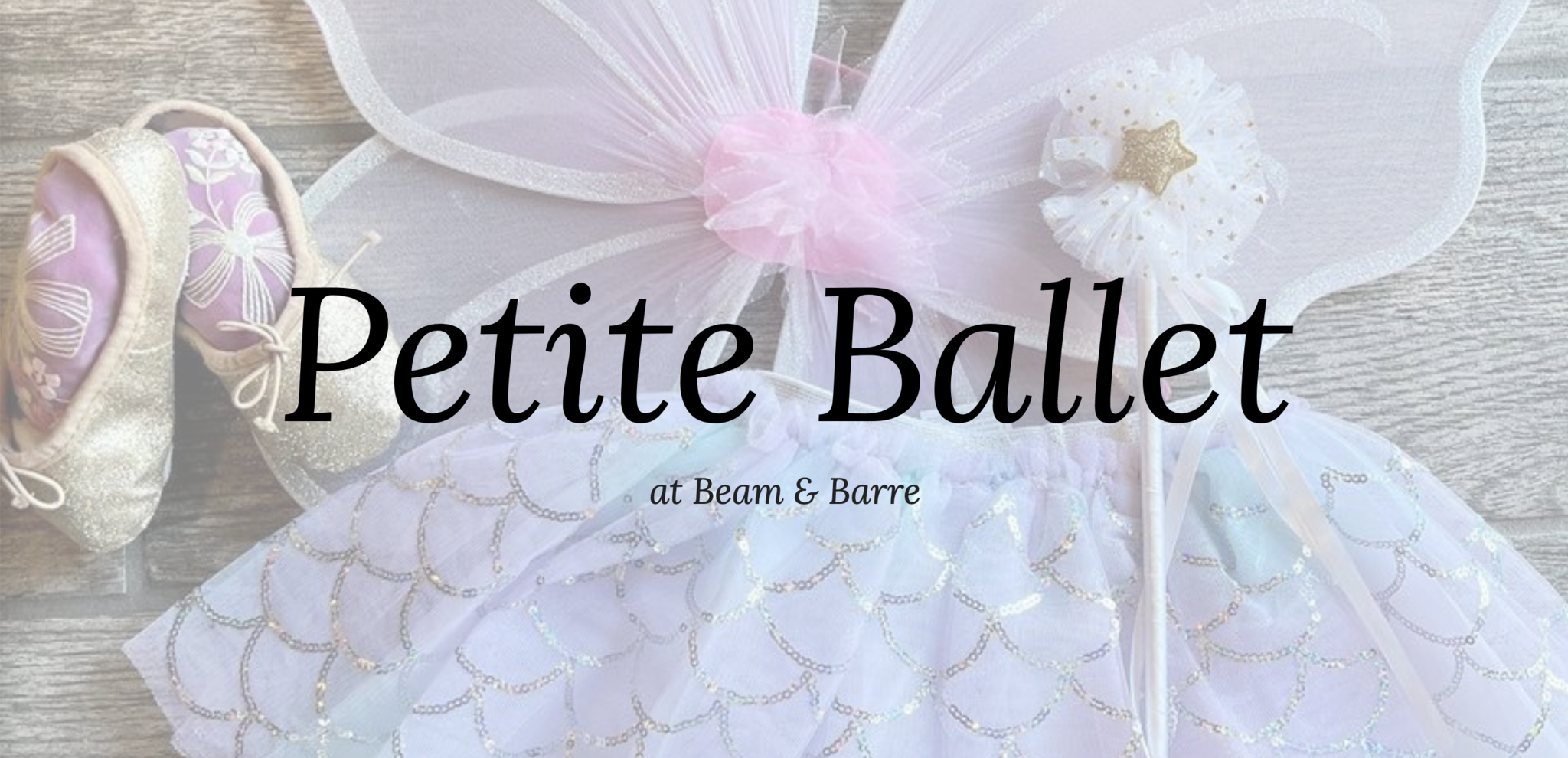 Miss Julia is excited to bring her creative movement based ballet classes to Beam & Barre. She has been teaching young ballerinas for more than a decade, instilling the love of movement and storytelling in dancers at young ages. Previous teaching experience includes Greenwich Dance Studio, Rockwell Dance Center, East Pointe Dance, and The Dance Pointe, among others. Miss Julia has completed dance pedagogy courses at New York University and The Ailey School, and has trained with professionals at various studios in NYC, Los Angeles, and CT.
Registration is now open for the Winter/Spring Session!
Current class offerings:
Mondays
12:30 - 1:15 (3-4 year olds)
1:30 - 2:15 (3.5-4.5 year olds) FULL
Fridays
12:30 - 1:15 (3-4 year olds) FULL
1:30 - 2:15 (4-5 year olds)
2:30 - 3:15 (4-5 year olds) FULL
Saturdays
9:00 - 9:45 (4-5 year olds with Miss Sky) FULL
10:00 - 10:45 (4.5-5.5 year olds with Miss Sky) FULL
Winter/Spring Session calendar:
Classes begin on Friday, January 20, 2023 and run through Monday, May 22, 2023
NO CLASSES:
Monday, February 20, March 20, April 10
Friday, February 17, March 17, April 7
Saturday, February 18, March 18, April 8
Registrations are accepted on a rolling basis and tuition can be prorated
Click here for more info and to register
Click here to email Miss Julia